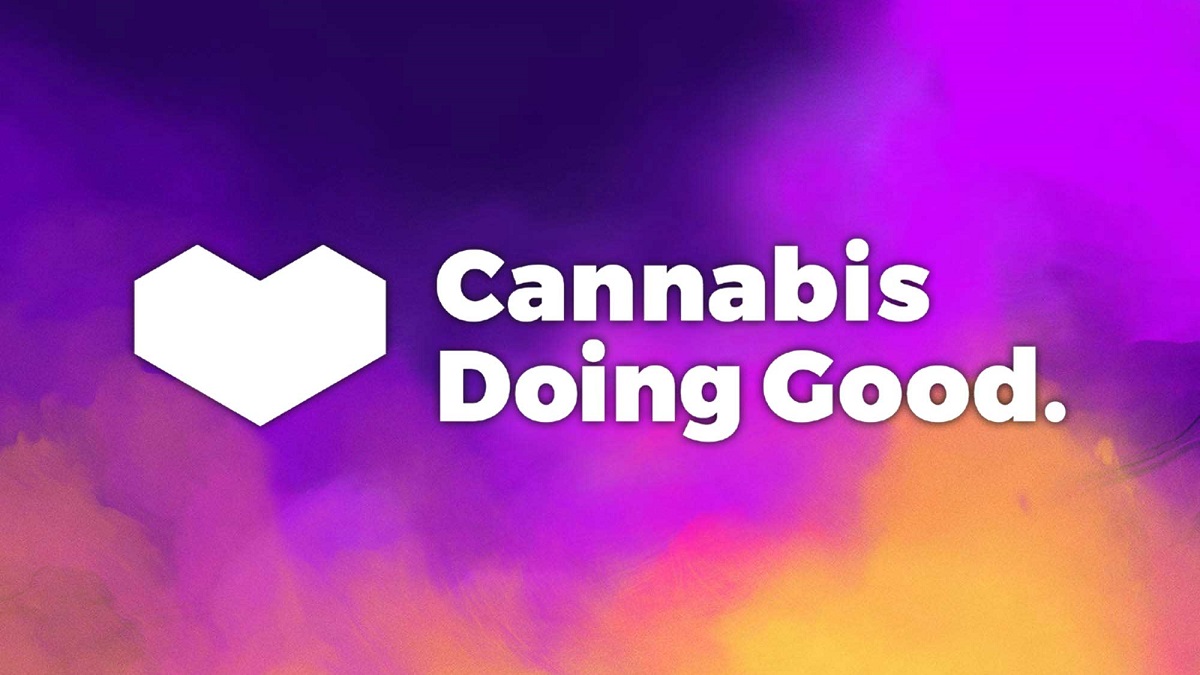 DENVER – Cannabis Doing Good (CDG) is a platform that aims to activate the cannabis industry for social change. Each year it presents companies and individuals who make a significant contribution to the cannabis industry. The 2021 Cannabis Doing Good Awards recognize industry organizations that have excelled in three categories: Change Maker, Good Neighbor and Love Your Planet. CDG is honored to share the stories behind the brands: all show positive impact and commitment to our communities and our planet; Not only driven by company management, but also met by dedicated staff, volunteers and significant partnerships in the community.
Terrapin Care Station, a consumer-focused cultivator, processor, and provider of high quality medical cannabis products and cannabis products for retail, was named a Top Change Maker at the Cannabis Doing Good Awards 2021. Terrapin stood out among the judges for its innovative and robust approach to combating racism as part of its own business practices, while developing resources to help remove barriers to minority entry into and thrive in the cannabis industry.
"As issues of race and social justice continue to dominate national conversation, the cannabis industry has been actively grappling with its own history of racial and gender inequalities," said Courtney Mathis, CDG CEO and co-founder. "This ongoing conversation has uncovered a worrying – albeit predictable – obstacle to progress: most people do not know how to approach these sensitive issues. Terrapin's work on the subject paves the way for others to recognize an industry built on racism against blacks and work towards actionable reforms. Perfection is not required, but courage, tenacity, and commitment are. And that's exactly why Terrapin was selected as our best change maker. "
The 2021 Cannabis Doing Good winners include:
Change Maker Award: Recognizing companies that support reparations efforts, seek justice, and challenge systems that uphold inequality.
Terrapin Care Station: Terrapin not only conducted its own company-wide anti-racism training, but also set up an anti-racism staff committee to ensure ongoing discussion on the matter. The company is also working to remove barriers to under-represented black and brown communities by providing training resources and seed capital for the nonprofit, The Color of Cannabis. Terrapin has supported social justice efforts in Colorado from 2012 to date. The company has allocated time, talent, and resources to re-entry programs, justice restoration efforts, and other community needs in Colorado, Missouri, Michigan, and Pennsylvania.
"It's an honor to receive this award, but for us it's just part of our mission statement. We call it planting local roots. Change requires sense, courage and humility. As we continue to break down barriers to promoting a more diverse and equitable industry, we must practice these principles together to make meaningful change. "–Chris Woods, Owner and CEO of Terrapin
Second place: NACB (National Association of Cannabis Businesses) for its efforts to shape the legal cannabis market into a safe, responsible and ethical industry by working with subject matter experts and their network of innovative, professional and trustworthy cannabis companies and companies.
Good Neighbor Award: Recognizing companies that implement community engagement programs, promote volunteer hours, and meet community needs in new and thoughtful ways.
Winner: Curaleaf: Through its Rooted in Good initiatives, Curaleaf works with organizations from underrepresented communities in the cannabis ecosystem. With the help of its partners, Medical Marijuana Minorities and Women's Growth, Curaleaf is creating the industry's most robust vendor diversity and mentoring program. You pledge to spend at least $ 1 million in community investment in programs that address the aftermath of marijuana-related crimes.
"Doing what is right for each other, our customers and our communities is a core value at Curaleaf. It's built into all of our work and our 3,800 team members across the country. Today, more than ever, we must all dedicate ourselves to cannabis to correct mistakes, forge more meaningful partnerships, give back and do our part to create entire communities. This award recognizes Curaleaf's contribution to this ideal and inspires us to work even harder on our shared vision. "–Khadijah Tribble, Vice President, Corporate Social Responsibility, Curaleaf
Second place: Terrapin Care Station for using community engagement strategies in emerging cannabis markets advocating issues such as social justice, access to food and LGBTQIA initiatives.
Love your planet award: Recognizing companies that are truly innovative in their green business practices and going the extra mile to promote sustainability.
Winner: Dama Distributing: Through the revolutionary development of sustainable and compostable packaging for personal use, Dama Distributing is committed to making the world a better place by creating a more sustainable cannabis industry using recycled materials, glass, bamboo and hemp plastics.
"It is a long road for a company like Dama Distributing to win a business award from such a credible, environmentally conscious, community minded organization as we strive to build a reputation as a trusted brand that raises awareness locally and globally. We really want to thank Cannabis Doing Good for this honor. "–Cole Gibbs, Founder and CEO of Dama Distributing
Second place: Sana Packaging is focused on changing the cannabis industry's attitude towards sustainability, single-use products, and waste recycling. Sana Packaging actively cleans the environment and consistently develops innovations in order to develop a more sustainable product. To date, Sana has removed more than 45 tons of plastic waste from the ocean.
The Cannabis Doing Good judges were drawn from the prestigious CDG Advisory Board. CDG was a leader in their respective fields, full of industry knowledge and compassion for the community. It was humbling to do your part in selecting this year's winners. Judges included Christine De La Rosa, The People's Dispensary; Lisa Buffo, Cannabis Marketing Association; Derek Smith, Institute for Resource Innovation; Lilli Keinaenen, Changemaker Creative; Annie Davis, Growing Impact; and Ben Owens, CannaVenture. CDG led its own racial justice initiatives and was humble that its own nonprofit Minority Cannabis Impact Fund for Medical Marijuana won the title of Champion of the Year for Diversity and Inclusion.
About cannabis that does good
Purpose-driven, Community-Based Cannabis Doing Good (CDG) is a platform to create opportunities for the cannabis industry and nonprofit communities to collaborate, inspire new avenues for engagement by people, planets and businesses, and introduce companies that do good. More information is available at www.cannabisdoinggood.com