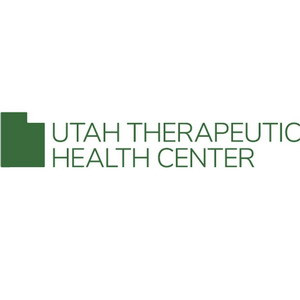 With the help of companies like Encircle.org, The Safe Zone Project, and Utah Pride.
SALZSTADT – May 27, 2021 – (Newswire.com)
To demonstrate support for the Utah LGBTQ + community, the local Utah Therapeutic Health Center medical cannabis clinic is donating to the Utah-based LGBTQ youth organization, training staff in allies, and participating in the 2021 Rainbow March & Rally of Utah Pride part.
"By providing awareness training for our employees, we hope to give them a space where they are vulnerable and can ask questions about the LGBTQ + community – similar to the space they give patients who are new to our clinics every day or are afraid to discuss medical cannabis. When you step into a UTTHC facility, you can rest assured that you are stepping into a safe zone where you will not be judged by who you love or how you take medication, "said Tim Pickett, PA-C, Founder of Utah Therapeutic Health Center and utahmarijuana .org.
The goal of UTTHC is not only to reduce opioid deaths, treat those in need and destigmatize the plant, but to create safe spaces and judgment-free zones for all. UTTHC has a ton of friendly, compassionate, and outgoing health professionals ready to help you improve the quality of your life instead of judging your lifestyle. Learn more at utahmarijuana.org. Live proudly and feel better.
Via the Utah Therapeutic Health Center
The Utah Therapeutic Health Center is a pioneer in medical cannabis in Utah and a big believer in the prescribing movement. In collaboration with utahmarijuana.org, the Utah Therapeutic Health Center goes to great lengths to develop, educate and destigmatize innovations. Founded in 2020 by Utah-born medical assistant Tim Pickett, UTTHC works actively to educate patients, providers and pharmacists alike. With a long list of qualified medical providers and clinics across the state, UTTHC helps patients in Utah find their way around the program and feel better. Utahmarijuana.org. Feel better.
Press release service
by
Newswire.com
Original source:
Medical cannabis clinic is taking steps to become LGBTQ + Safe Space