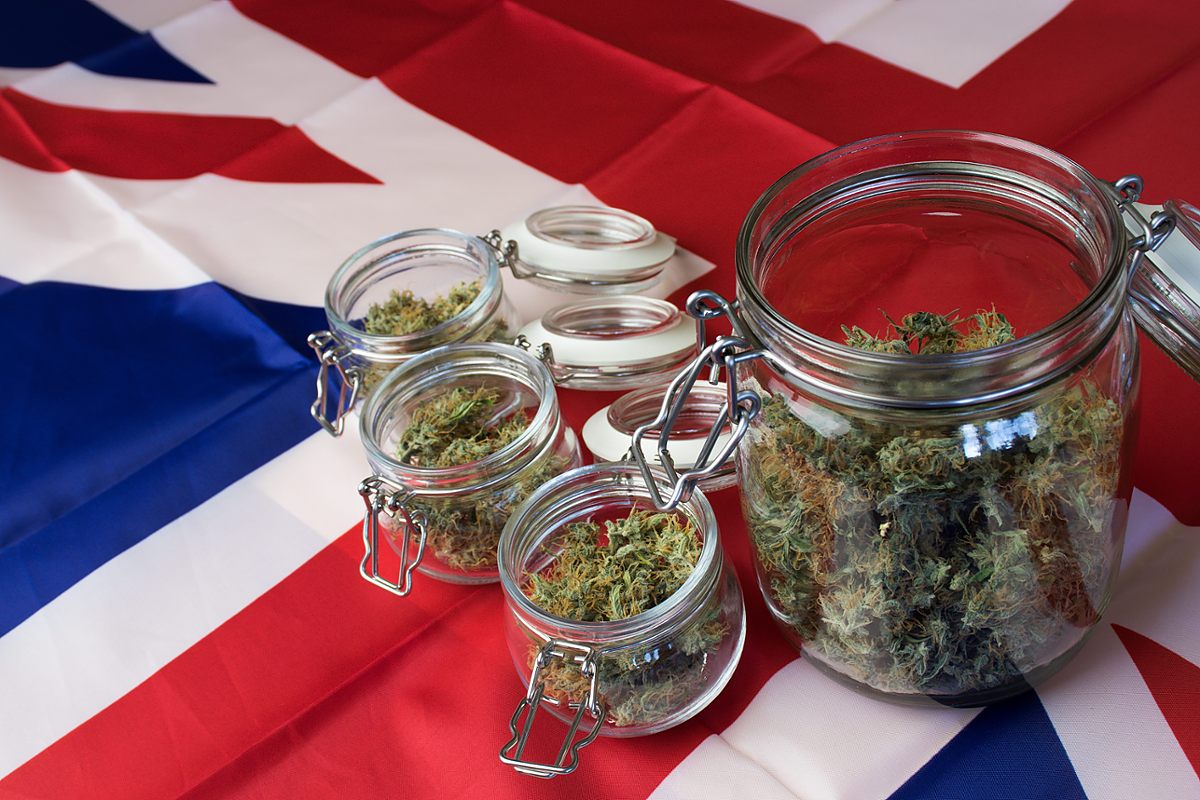 The UK legalized medical cannabis in 2018, but VC investment is still very low.
(Petr Vdovkin / Getty Images)
The UK is Europe's largest exporter of medicinal cannabis, but its opposition to relaxation of regulation is holding back VC investment in the sector.
Last week, London Mayor Sadiq Khan announced that he would initiate a review of the decriminalization of cannabis if he were re-elected in May. Though swiftly condemned by the UK government, the move suggests a shift in public opinion that could set the country on the path to legalization and spark a long-awaited wave of VC investment.
Medical cannabis has been legal in the UK since 2018, but few startups in the sector have successfully raised funds due to uncertainty about regulations. Last year, according to PitchBook data, only 11 UK deals brought in a total of around 35 million euros. In larger markets where recreational use is legal, VC investments are much higher. In the United States, for example, 174 deals worth EUR 983 million were closed in 2020 – cannabis is completely legal in 17 states and medicinal use is permitted in 36 states.
"Legalization is imminent to varying degrees around the world and the UK has been a little slower than others, but talks about adult use have gained momentum," said Karan Wadhera, managing partner of cannabis-focused VC company Casa Verde Capital. "We are very optimistic about investing in the UK, but you need regulation to move forward before cannabis companies can actually build a real base."
Los Angeles-based Casa Verde is one of the few companies to have invested in the UK. In 2018, the company invested in the Series A of biotech startup Oxford Cannabinoid Technologies worth $ 10 million. Wadhera said investment in the UK cannabis sector is limited because mainstream VCs are not comfortable investing capital in a market with such restrictive laws and potentially waiting years for it to become legal.
According to Juan Martinez, principal at Measure 8 Venture Partners in New York, the point is not necessarily that VCs don't want to invest, but that they can't invest.
"Most VC funds have vice clauses in their mandates, which makes it very difficult for us as investors, even in the US, where it is still illegal nationwide," he said. "Decriminalization is the first step in removing these barriers. We are seeing a lot of demand, but there will be no significant growth until regulation changes."
The demand for cannabis companies in the UK is already evident on the public side. In September, the Financial Conduct Authority announced that foreign and domestic medical cannabis companies would be allowed to list on the London Stock Exchange. Since then, Israel's Kanabo, which makes vaporized marijuana pods, has gone public, with stocks tripling on their debut. Cellular Goods, a manufacturer of cannabinoid skincare products, backed by DB Ventures, was listed in February. The demand for an IPO is said to have exceeded the business size 13 times.
The FCA's decision was a massive win for the UK cannabis sector, not only because it gives companies access to capital outside of private markets, but also to provide a clear way out for companies that invest.
The regulatory movement in the public markets and Sadiq Khan's scrutiny are positive signs that the UK is on the path to legalization, according to Wadhera, especially as jurisdictions around the world look for new sources of income following the pandemic.
"Cannabis in this case is a low-hanging fruit or plant that can be used for tax purposes," he said. "I think it's only a matter of time before regulation catches up and, like most industries, London is at the center of what is happening in Europe. We definitely expect a lot more VC activity."