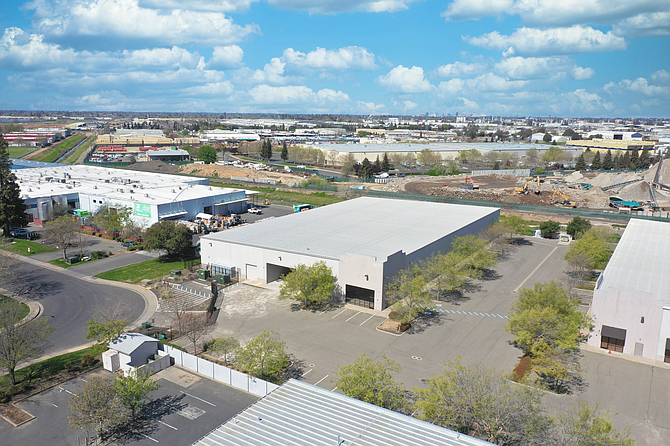 Korena Ellis was working on this Sacramento property for a cannabis client.
Westwood-based James Capital Advisors has founded a cannabis real estate division.
Korena Ellis, Peter Padden and Joshua Joseph joined the brokerage business in February to create the new division.
"The legal cannabis sector is maturing in California and other states and its businesses are shifting from industrial locations to the core retail markets that our customers are investing in," said Mike James, founder and chief executive officer of JCA, in a statement. "We have put together our Cannabis Corporate Real Estate division to help clients navigate this expanding and complex space."
The LA-based division is currently focused on California and plans to grow nationally.
Ellis has a background in retail real estate but has worked exclusively on real estate in cannabis zones since 2016.
At the time, Ellis said, "There was no gray area" as new regulations came out that clarified the rules regulating the cannabis industry in California.
She came to James Capital to start the cannabis real estate division.
"They advised with creative real estate solutions, stumbled across cannabis deals organically, and saw a real need nationwide for someone to advise on cannabis," said Ellis. "Josh, me and Peter entered the room, and we're here to do that with cannabis. Our goal is to advise all types of cannabis operators on real estate and financing. "
Calling the cannabis real estate division "quite unique," Ellis said that while there are many lone agents working on cannabis real estate, there aren't many national advisory groups in the room.
"It's very important," she said. "This was born out of this need."
Understanding local regulations is a big part of her job, according to Ellis.
"Every community has different rules and regulations. It's about reading it and understanding it and what you can and can't do, where you can and what not, "she said.
The JCA team works on both retail and industrial stores.
"When you look at pharmacy locations, it can be difficult," Ellis said. "You have to find someone who directly owns the property. You cannot have debts on the property or other tenants. There are many pros and cons to where you can have your cannabis. For growers (it can be challenging) finding a vacant space and a landlord willing to rent out cannabis and a group with the capital to buy a large building. There are obstacles, but they can be overcome. "
Funding can also be a difficult part of the job.
"We haven't found a lot of great sources," said Ellis. "Usually they don't make a very good value loan. They base their loans on market rates, not cannabis rates. With cannabis you get a small premium and the premiums are not taken into account. "
Right now, Ellis said, the company is really focused on California, where it is based and where the regulations are clear.
The company is keen to attract more team members and to expand nationally in areas with clear regulations.
She said the company "operates some of the national markets, the more mature markets like Colorado and Michigan and Washington, Oregon that have more established operators, and we can work with their needs."
For reprint and licensing inquiries about this item, CLICK HERE.