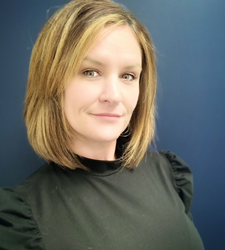 SCOTTSDALE, Arizona (PRWEB)
August 30, 2021
Bianchi & Brandt, a full-service commercial and litigation firm focusing on the cannabis and hemp industries, recently added paralegal Karrie Idstein to their fast-growing practice.
"Since I just moved from Wisconsin and am new to the area, I feel like I've found my place at Bianchi & Brandt," says Idstein. "I have been working as a paralegal for almost two decades and I am happy to contribute my knowledge and expertise to an award-winning law firm."
Idstein moved from customer service manager to paralegal in 2003 while working for Snap-On Credit in Illinois. About two years later, she earned her paralegal certificate with Penn Foster and moved to the paralegal position, a position she held for 10 years. Idstein moved from Wisconsin to Arizona in August 2019 and previously volunteered with the American Legion and St. Mary's Food Bank.
"Bianchi & Brandt is pleased to have Karrie in our team," said Laura A. Bianchi, partner of Bianchi & Brandt. "We are very pleased that the company continues to grow through the addition of great talent."
For more information on Bianchi & Brandt please call 480-531-1800 or visit https://bianchibrandt.com/
###
About Bianchi & Brandt

Bianchi & Brandt, nationally recognized leaders in the cannabis and hemp industries, offer a full range of business and process services. The law firm, led by partners Laura Bianchi and Justin Brandt, offers a comprehensive approach that covers a wide range of general and industry-specific needs for clients of all types and sizes. Bianchi & Brandt's strategic acumen, proven experience and legal agility enable them to serve the complex needs of clients and provide general advisory services for both business and personal needs. Further information can be found at https://bianchibrandt.com/.

Share articles on social media or via email: