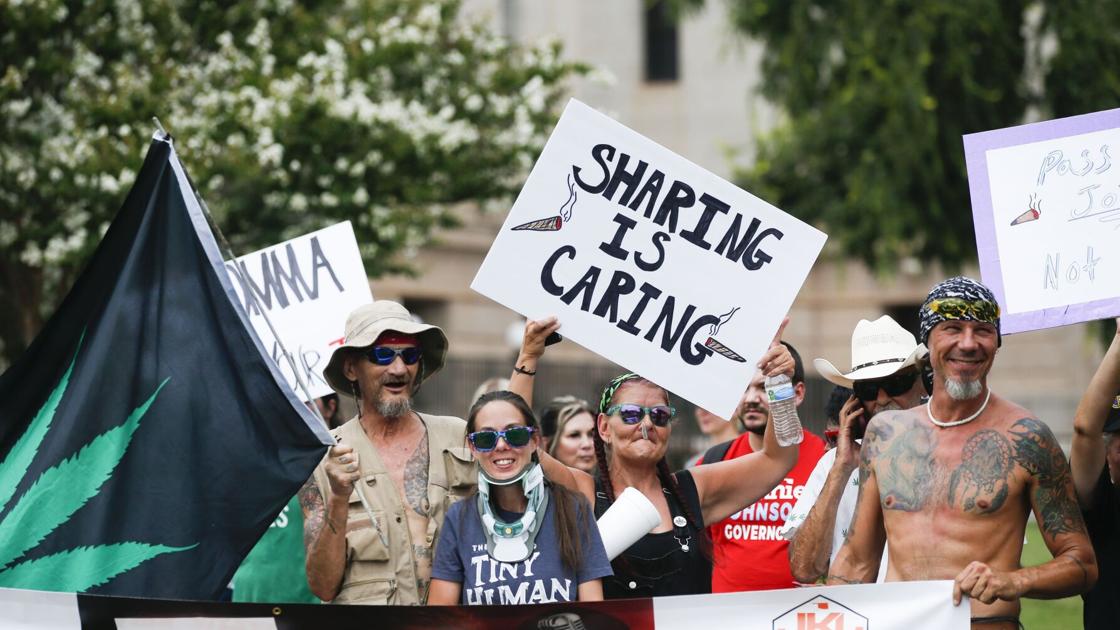 OMMA generally does not address any pending litigation and has not yet been served a copy of the latest Oklahoma County petition. There was also no public reaction to the demonstration on Friday.
But the announcement of the rule changes in late June was a source of frustration for many rally-goers. Busett and Durbin said they even struggled to keep up with the agency's updates, which Busett said the most recent were reviewed by people who "are usually not part of the rulemaking process."
"We're talking about 389,000 patients and I think about 11,000 companies," said Darrell Carnes, owner of a Moore pharmacy who helped organize the event on Friday. "We have 100 pages of new rules that have just come out. It's 100 pages that they released to the industry without notice, with no public comment period."
Carnes described the rally on Friday as "a kind of déjà vu" because, like the demonstrations he took part in in 2018, it was a reaction to the actions of state officials. And when he and the others got to the OMMA offices – now in the former SandRidge Energy building – at least one employee blocked access, saying it was private property.
No OMMA employee officially reached out to the crowd, who were told Williams was home. An Oklahoma City official on a bicycle was watching the crowd from outside, as was at least one private security guard who was watching through the building's glass doors.