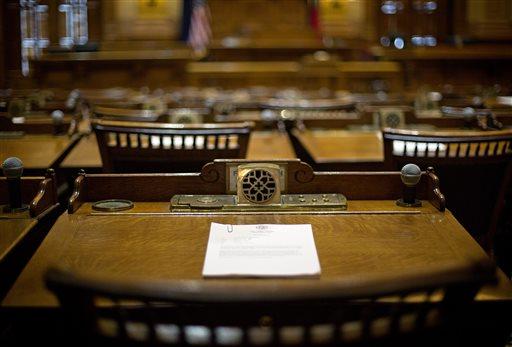 ATLANTA – Almost 70 companies have applied for licenses to manufacture low-THC cannabis oil for medical purposes in Georgia, the commission responsible for the state's medical cannabis program said on Wednesday.
Companies are looking for Class 1 or Class 2 licenses, under the laws passed by the General Assembly in 2019, Class 1 licenses allow recipients to grow marijuana indoors up to 100,000 square feet.
Class 2 licenses allow recipients to grow an indoor crop up to 50,000 square feet.
Approximately 14,000 Georgians who have a list of chronic diseases eligible for medical cannabis treatment that are registered with the state can receive the oil. The list of diseases that qualify patients for cannabis oil under the legislation includes cancer, seizure disorders, multiple sclerosis, amyotrophic lateral sclerosis (ALS), Crohn's disease, Parkinson's disease, mitochondria, and sickle cell anemia.
The Georgia Access to Medical Cannabis Commission initiated the license application process last November.
The commission has placed a focus on attracting applications from companies belonging to minorities, women and veterans.
"Today is a great day for patients in need of access to low-THC oil and economic development for minority, female and veteran businesses," said Andrew Turnage, executive director of the commission.
The Commission will announce the award of the contract at the end of the review process, probably in late spring or early summer. Companies can then begin building facilities and manufacturing. This process can take six to eight months.
Once the manufacturing licenses are issued, the Commission will develop rules and regulations for licensing pharmacies that distribute the low-THC oil to patients.
Patients and other members of the public can follow the progress of the program and sign up for notifications by going to the Commission's website at www.gmcc.ga.gov.