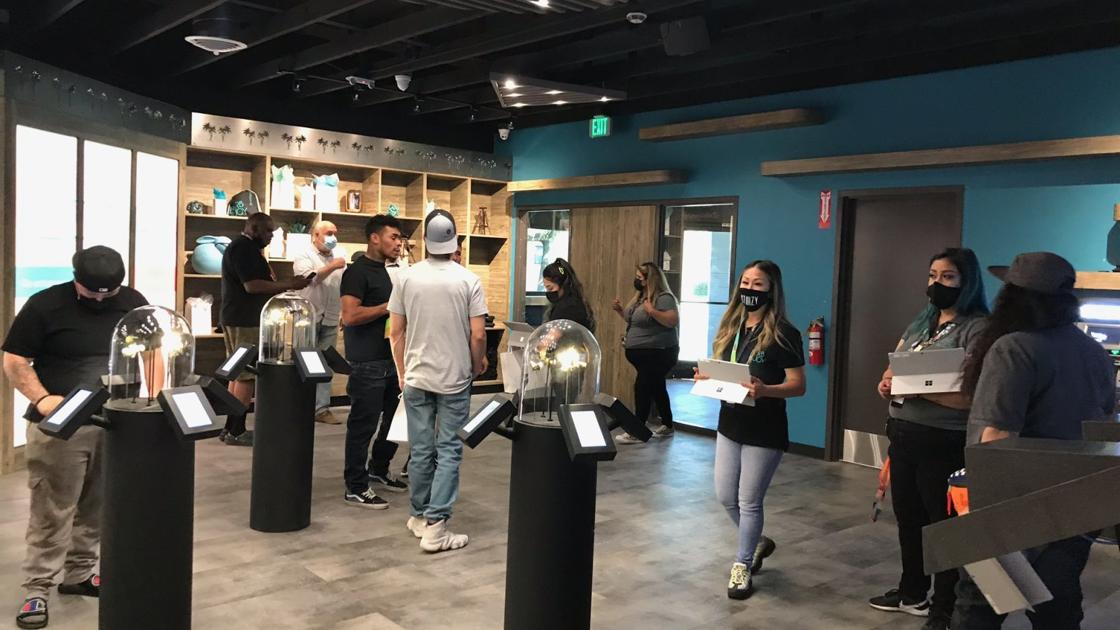 HANFORD – HerbNJoy, the first cannabis dispensary in downtown Hanford, opened gently with a visit from the city's mayor and no fewer customers.
According to shop owner Jeff Linden, they filed an application with the city to open their business in 2019. After 90 days of construction to update the building at 102 S. Douty St., they were ready to go. According to Linden, the reception on the first day was excellent.
"The reception was great. We had the mayor, we had the police chief, we had the city manager, we had a number of news sources, "he said. "Since we're the first to open in Hanford from a business perspective, we got a lot of interest today and I think we're trying to create an interesting business so everyone is coming out to see it."
The store sells a range of cannabis products, although not pure CBD products, all of which contain some THC – the active ingredient in marijuana. This includes groceries, smokable "flowers" and wellness products.
Another pharmacy is expected to open next week in Lemoore.