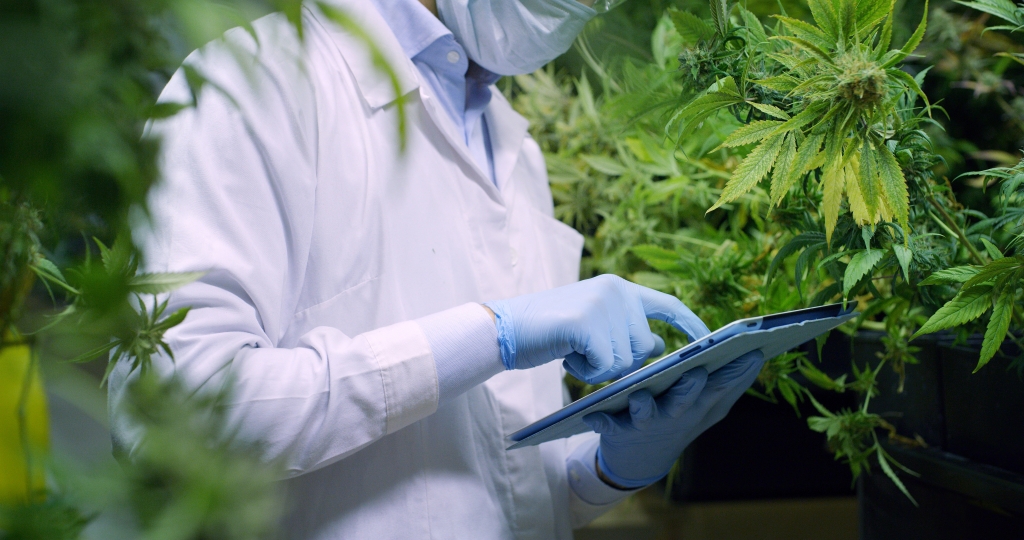 The Alabama Medical Cannabis Commission heard from Commissioner Sam Blakemore on Thursday about various types of cannabis products that might be made available.
Blakemore said the maximum number of days that can be purchased at a time is 60, while patients are allowed to possess cannabis worth up to 70 days at a time. The maximum dose is 75 mg Delta 9 THC per day and the maximum potency for minors is 3 percent.
However, Blakemore said there could be room for variance in some cases.
"Neurologists treat with effect," said Blakemore. "When it comes to products, you will treat with an effect, not with a packaged label. Practicing neurologists would explain in writing why they exceeded the maximum dose. "
In his presentation, 2.5 mg THC was identified as the threshold dose, while 5 mg is "normally effective and tolerable". 10 mg is potent for everyone but those with tolerance and is too much for some people, Blakemore said. Doses of 20 to 30 mg and above risk psychoactive and other side effects.
Blakemore also informed the Commission about the possible different product mixes. There are THC-dominant and CBD-dominant blends as well as blends with equal parts THC and CBD.
The different chemical profiles would result from crossing different plants.
Advertising. Scroll to read on.
Blakemore also talked about terpenes, chemicals that are responsible for the smell, taste, and mouthfeel of various cannabis products. These terpenes, Blakemore said, can alter the perceived effectiveness of the product.
"The 'entourage effects' improve the feel of the product for the patient," said Blakemore. "So the patient says, 'I have a better effect with this product.'"
Ultimately, Blakemore said that the correct dose is the "lowest that produces therapeutic benefit with no associated side effects".
Blakemore also itemized the different costs associated with various forms of cannabis products, from topical creams to sublingual sprays.
Using publicly available data from a supplier in another state, Blakemore found that topical creams were cheapest at $ 1.13 per ml, with a typical pack containing 30 ml. Sublingual sprays are on the other end of the spectrum at $ 3.89 per ml, which is the equivalent of the standard 15 ml pack of $ 58.29. However, sublingual sprays have been found to work the fastest, Blakemore said.
"It's important not to focus on high-end products to make sure there are affordable options," Blakemore said. "Price transparency is important. We have to do everything we can to ensure that patients are affordable so that they don't just get certified by a doctor and then go back to the black market. "
Capsules averaged $ 1.39 each, lozenges $ 1.33 each, and suspensions $ 1.36 per ml.
Advertising. Scroll to read on.
Blakemore also talked about choosing a warning label to make it clear that the product contains cannabis, as well as an information label.
One of the keys to the information label, Blakemore said, is the QR code, which allows tracking of the product from "seed to sale". The label would also include information such as product and serving information, THC and CBD measurements, ingredients, health warnings, and expiration date.
Blakemore also expressed his opinion that the commission should create a unique logo so that it can be owned by the state.
The commission also heard from Chris Ferguson of the Florida Office of Medical Marijuana Use about the neighboring state's process and advice.
The Commission is keen to hear from more states as it continues its work to avoid pitfalls other states have faced and to follow examples that have worked well.
The Commission also heard from several other committee reports during the meeting and set up two new committees to continue its work on establishing the rules and procedures for the manufacture and distribution of the medicine.
The committee will meet again on December 9th.
Advertising. Scroll to read on.